Relationships built by performance.
We're a CNC production company with a history of servicing the oil & gas industry, the U.S. Military, the construction, agriculture and health care industries, and beyond. We promise quality parts at a competitive price, and we take a flexible and thorough approach to customer service. Our bottom line is getting you the right product at the right price. If we don't have what you need, we'll get it for you—guaranteed.
Turner Machine Company has been family-owned and operated in Tulsa, OK for over 20 years. With that sort of commitment, you know you're in good hands.
Contact Information
Turner Machine Company
5311 Southwest Blvd
Tulsa, OK 74107
(918) 446-3581
Team
Led by an executive team with over 70 years combined industry experience, TMC uses specialized knowledge and applied skills to manufacture and perfect industrial machine parts for a variety of applications. We're not just pencil pushers behind a desk­­—we're the hands behind the machines, the voice on the other end of the line, and your go-to suppliers for all things service, parts and performance.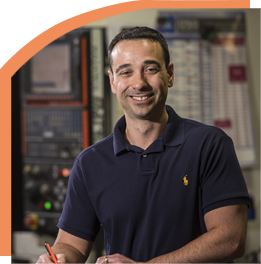 Brian Ridener
Vice President of Development
Brian Ridener started picking up tricks of the trade at 12 years old working for his dad and uncle in the TMC saw room. Growing up in the shop, he was exposed to all facets of the business—everything from shipping and receiving to machine operation and programming, and soon worked his way up to Purchasing Agent, then Scheduling Agent, then Sales Manager. Today, he currently leads TMC's customer relations and sales efforts as the VP of Development. He holds an MBA in Finance from Oklahoma State University. He lives in Tulsa with his wife and two soccer star daughters, volunteers as a Sunday school teacher at Boston Avenue United Methodist Church, and loves fishing, hiking, biking, and skiing.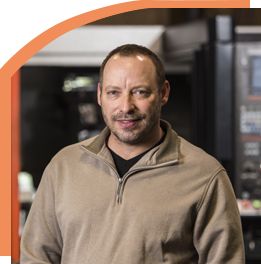 Travis Summers
Vice President of Manufacturing
After a brief stint in the fast food, hay bailing and veterinary industries as a teen, Travis found his way to TMC.  Armed with an education from the Northeast Technology Center, he began running lathes, mills and saws at TMC at the age of 19.  Posting A+ performance reviews, he was soon promoted to CNC operations, shipping and receiving, programming and now leads the shops programming and scheduling as Vice President of Manufacturing.  At work, he's the jokester, but at home he is a husband and father to 3 grown children and papa of 4.  He keeps his weekends full with fishing and enjoying time with his wife and spoiling his grandchildren.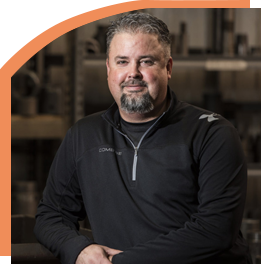 Andy Strong
Vice President of Operations
Andy Strong's roots in TMC stretch all the way back to the early nineties, when he started out as a part-time machinist handling shipping and receiving in the warehouse. A quick study, it wasn't long before he moved up to Programmer, Sales Manager, and then Purchasing Agent. With a proven track record of success, it wasn't long before he claimed the role of General Manager. He now keeps everyone at TMC in line as the VP of Operations. Outside the shop, he enjoys relaxing with his beautiful wife Lisa, chasing after his three very active children and leading their teams to victory in soccer, football and baseball, and worshiping at Life Church TV. Oh yeah, and if he looks familiar, it might be because he was the 1983 Philcrest Hills Tennis Club Junior Ping Pong Champion!